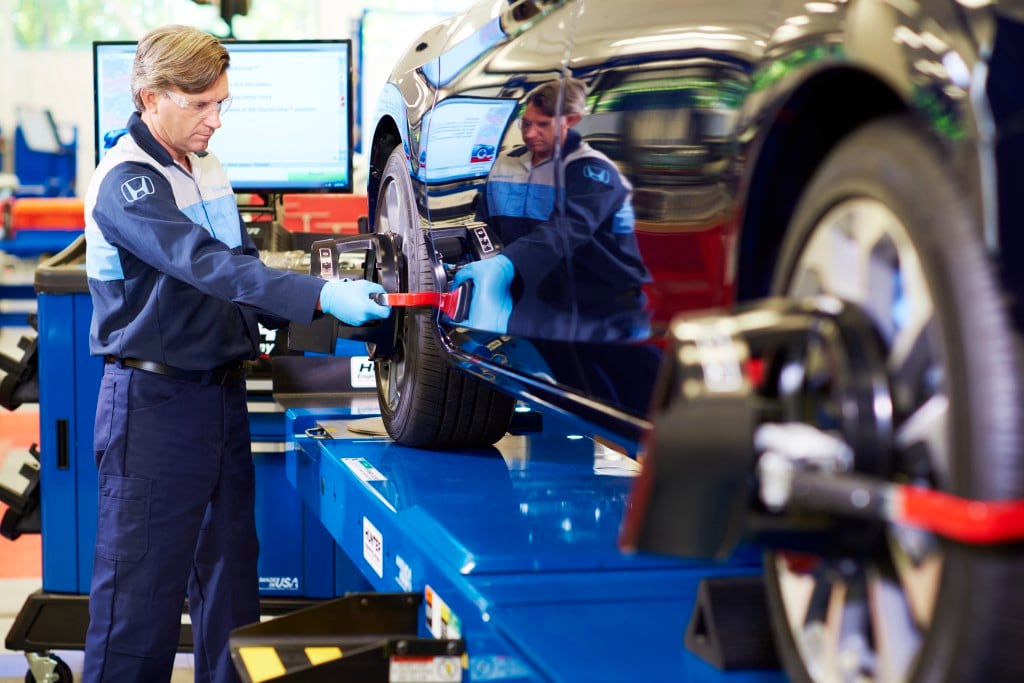 Brake care is an important element of safe travel. The service department at Loving Honda is committed to helping you drive with the confidence that comes from professional brake service for your vehicle in Lufkin, Texas. The local Honda dealership near you is committed to assist with the service needs of our
Lufkin, Livingston, Nacogdoches, Jasper, Trinity communities. Having a professional brake system evaluation once per year can help keep you and your passengers better protected on the road. 
A well-maintained brake system is important to maintaining the longevity of your Honda. In addition to helping your vehicle stop as effectively as possible, keeping your brake pads regularly maintenanced and replaced is key to keeping other elements of your brake system, such as rotors and brake shoes, protected from excessive wear and tear. This can help prevent more costly repairs down the road as well as avoiding unsafe driving conditions.
Beyond regular brake system checks, there are also a variety of warning signs that can indicate that your brake pads and brake system may be in need of evaluation. Some of these indicators include:
Pulsating or wobbling when driving at highway speeds

Grinding, squealing, or squeaking sounds when brakes are engaged

Shaking steering wheel when operating vehicle

When braking, the car is pulling left or right

Abnormal sounds or vibrations when engaging brakes

Vehicle is requiring a longer distance to stop than usual

Slow response, excess pressure required, or brake pedal needing to be pressed farther than usual in order to get vehicle to stop
Another common element of your brake system that can require attention is your brake fluid. Over time, copper components of your brake system can break down due to moisture. These eroding elements can lead to a buildup of contaminants in your brake fluid due to these particles. These particulates can negatively impact your brake system. Air can also be introduced to your brake fluid line because of a leak or any number of other issues. If air is introduced to your brake fluid line, a brake bleed can be necessary to correct the problem.  
Other brake elements that should be inspected when your brake system is being checked include:
Measurement of drum wear

Measurement of front and rear brake pad wear

Measurement of rotor wear

Brake fluid test

Parking/emergency brake inspection
Is it time to schedule your brake system check today with the professional service team at the local Honda dealership near you? The service technicians at Loving Honda have you covered. You can give our staff a call at 877-776-4798 or come by and see us at
1701 S Medford Dr, Lufkin, TX 75901
. Our staff also is also proud to offer home delivery and pick up options. Don't forget to check out our service coupons available now as well.