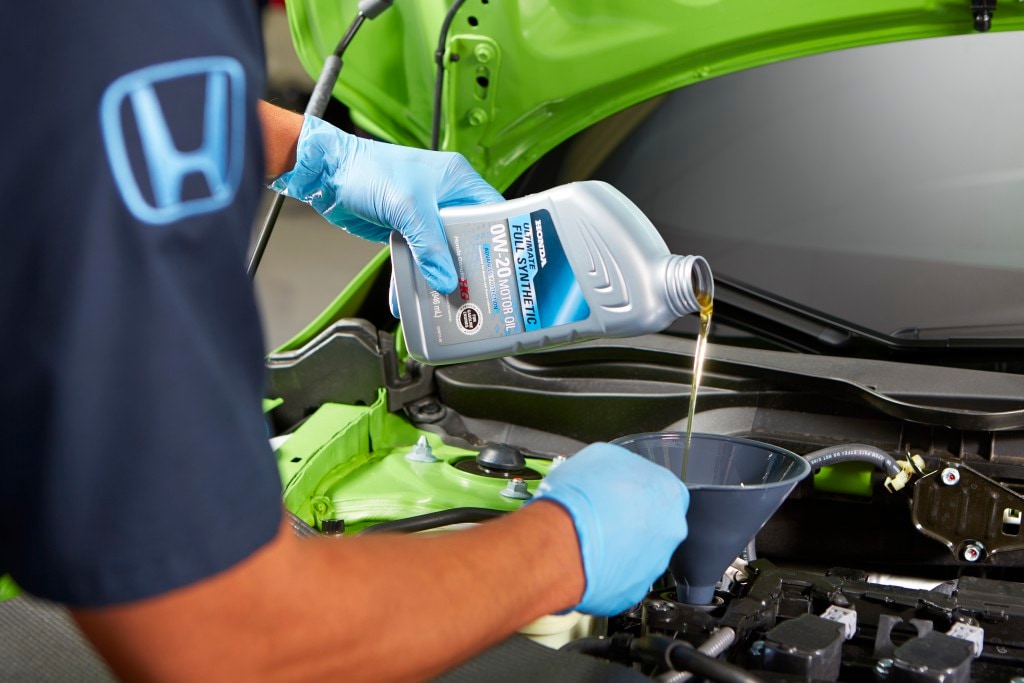 Your car's engine is made up of many parts, including pistons, valves, and other components moving at high rates of speed. These components create heat and must be properly lubricated to avoid damage. Engine oil serves to lower friction and keep components cooler. Regular oil and filter changes for your vehicle will help the engine continue to work at its best and prevent costly repairs to drivers in the future. In addition, regular maintenance can increase the resale value of your vehicle. 
Loving Honda in Lufkin is proud to serve the Lufkin, Nacogdoches, and Livingston, Texas areas and is ready to help you properly maintain your vehicle's engine oil. Our dealership handles everything from oil changes to filter changes to tires and more. Learn more about the importance of oil changes for your vehicle before scheduling your next service visit.
On average it is recommended that, for optimal engine care, your oil should be changed every 3,000 - 7,500 miles depending on your usual driving style and conditions. There are a number of factors that may mean that your vehicle requires more frequent oil changes, including:
Driving in dusty areas

Using your vehicle for towing

Extreme heat

Driving for extended periods at high altitudes

Driving styles that include rapid acceleration and deceleration 
Over time, engine oil breaks down and becomes contaminated with dust, dirt, and debris from both the engine and the environment. As this happens, build up from dirty oil robs a vehicle of fuel economy and power. This also makes the engine's internal components work harder as the dirt and other particles can cause corrosion and decrease the life of an engine. 
Beyond tracking your mileage, other ways to tell if your vehicle is in need of an oil change are:
Your engine has become noisy or jumpy 

Oil has turned black

Your "Check Engine" or "Check Oil" light comes on
Are you ready for your next oil change in the Lufkin, Nacogdoches, and Livingston areas today? Come by Loving Honda in Lufkin, Texas and let our professional service team help you keep your vehicle running at its best. You can visit us at 1701 S Medford Dr, Lufkin, TX 75901 or give us a call at 877-776-4798. Our service hours are Monday through Friday, 7:30 AM - 5:30 PM, and Saturday 9:00 AM- 4:00 PM. You can also schedule your service appointment online anytime. To find great prices on a variety of other fantastic services we offer, check out our service specials page.